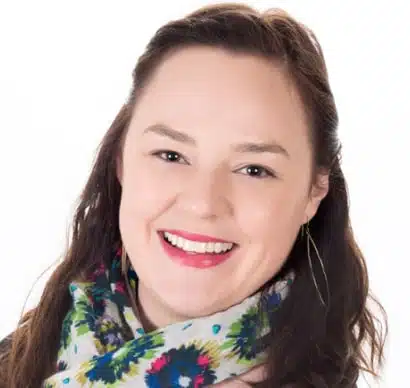 Samantha Perry
Child Development Consultant
[email protected]
Samantha Maxwell joined Bubbles Academy in 2010. Sam has worked in every area of programming at Bubbles from Events to Parent Child Classes to Teaching Preschool.
Originally from Michigan, Sam moved to Chicago to earn her Bachelor of Fine Arts in Acting from The Theatre School at DePaul University. During Sam's college career, she discovered a passion for youth theatre and has been privileged to work with the Tony Award winning Minneapolis Children's Theatre Company, The Chicago Children's Theatre Company, Emerald City Theatre, and Theatre-Hikes Chicago. Sam's most cherished theatrical experience was her work with The Chicago Children's Theatre Company's installation for children with autism and their families titled The Red Kite Project.
Sam earned her Masters of Science in Child Development from Erikson Institute with a specialization in Administration where she was the recipient of the Harris Foundation Scholarship for Excellence in Leadership. The Harris Excellence Scholarships are awarded annually to a select number of students with excellent academic credentials and a demonstrated commitment to the field of early childhood.
Sam is grateful for the opportunity to use both her theatrical expertise, and broad knowledge of needs of young children at Bubbles Academy's arts-integrated preschool program. As an educator and leader, Sam strives to inspire confidence, independence, curiosity and creativity in each of her students, their families and our teachers every day. As a new mom herself (to son, CJ), Sam is passionate about helping new parents find support and community through Bubbles' 4th Trimester Village as both a facilitator and child development consultant.