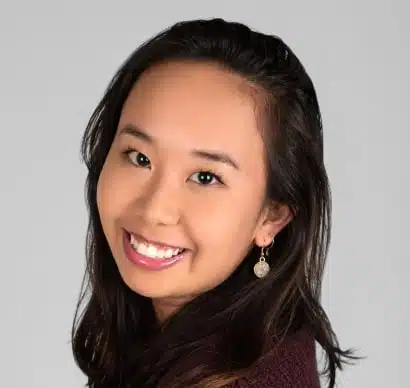 Andi Muriel
Assistant Preschool Teacher
[email protected]
Andi is absolutely over the moon to be joining a team as caring and creative as the Bubbles Academy Family!
Born in Marikina City, Philippines, and raised in Aurora, Illinois, Andi has always been surrounded by the arts in one way or another. From starting piano lessons as a little kid to receiving her BFA in Acting from UIC's School of Theatre and Music in 2019, creative expression has always been an essential part of her identity. Now, as a full-blown-grown-up, Andi is deeply passionate about uplifting and celebrating that same creativity bubbling up inside of every little human, no matter how small.
Andi has worked with kids in all sorts of environments: from teaching after-school art classes to preschoolers, to creating devised theatre with incarcerated youth at the Cook County JTDC. Andi believes whole-heartedly that art is a language that we can all understand, and can use to bridge the gaps between our many worlds.
Outside of Bubbles, Andi can be found painting, performing, or caught up in a really good book.