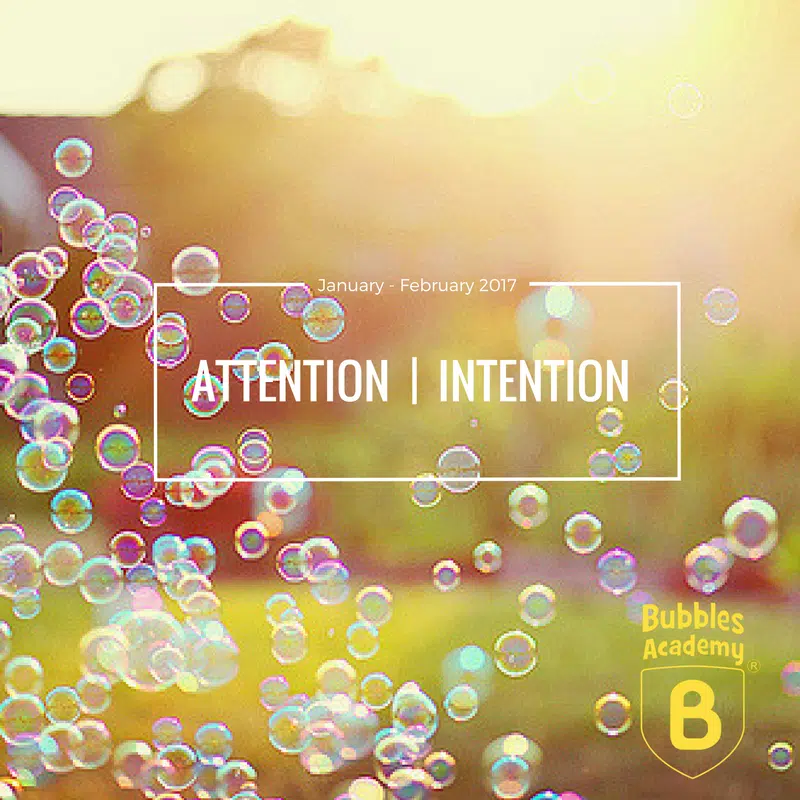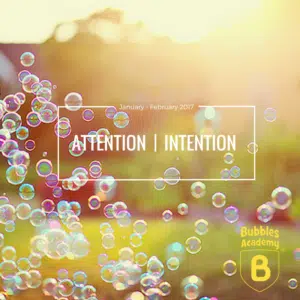 Every two months, our team focuses on an area of development to reflect on in our teaching artist practice. This season, we are starting the year with the intention of ATTENTION.
Adults are often concerned with attention when raising or working with children.
"How do we get them to pay attention?"
"When will their attention span increase?"
"Am I giving her too much attention, or not enough?"
This January and February, we will be examining how children learn to filter sound and what it really means to "pay attention" and be a "good listener." We will explore the opportunities for bonding and language development through joint attention and turn our own attention to daily classroom procedures to make sure that our actions are purposeful and reflective instead of rote.
The song, I Can Sing A Rainbow, by Arthur Hamilton has always been a favorite of mine and the lyrics create a lovely image of how we pay attention through all of our senses:
Red and yellow and
Pink and Green
Purple and orange and blue
I can sing a rainbow
Sing a rainbow
Sing a rainbow too
Listen with your eyes
Listen with your ears
And sing everything you see
I can sing a rainbow
Sing a rainbow
Sing along with me
We are inundated with sights, sounds and senses every day, however, as adults, we have learned to filter those sensations and (for the most part) apply our focus to the task at hand. According to Dr. Carla Hannaford, in her book, Smart Moves: Why Learning is Not all in Your Head, hearing starts as early as 18 weeks after conception, but children don't have the experience to know what to tune in to and what to tune out. Sometimes it may seem like they're not listening at all, when actually, they are hearing you – and everything else!
Here are some ways to connect hearing with meaning and develop listening skills:
Spend lots of time talking to and listening to your child
Play a repetition game with them, repeating the exact sound you hear them making (even if it's a small baby coo)
Active play
Singing and music in any form
Add signs or gestures to your speech
When your child is a bit older, play a game of hide and seek where you hide and repeat a sound until they find you. – You could also do this with any toy that makes noise. Being able to focus in on the location of a sound helps them develop auditory discrimination & locating and the eventual ability to hear and differentiate sounds.
Another fun way to build concentration, vocabulary and bond with your child is through what experts refer to as "joint attention"(Guernsey, 2007). This type of attention occurs naturally in class when you and your child are engaged in the same activity. It is found in a shared gaze and conversation with your child and every time you provide them with a one-on-one social and descriptive interaction. When the two of you are sharing the same story, eating food together or talking about an object you are both seeing, you are helping them focus their attention and understand their world that much more!
Now, our job in the classroom is to notice and facilitate as many opportunities for listening, connection and joint attention as possible. We look forward to paying attention to the individual needs of you and your children as we listen with our eyes and ears, making meaningful music together!
See our full class schedule to join us in January! 🙂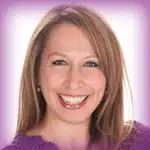 Natalie Monterastelli
Natalie Monterastelli is the Executive Director and Co-Owner of Bubbles Academy. She is passionate about incorporating the skills of improvisation and arts education in daily life, teaching artist development and providing resources for parents and children in Chicago and beyond.