Arms spread wide, tongue out for balance, one foot in front of the other: my baby girl recently took her first steps. After weeks of "knee-walking" and holding hands for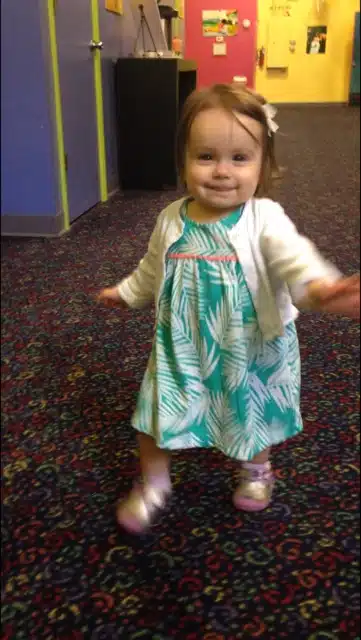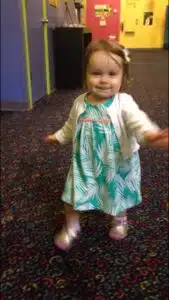 security, she decided to let go and launch out on her own, not in our home, but down the long, bright entry-hallway at Bubbles Academy.
She was met not only by my cheers and hugs, but those of the entire team of teachers and friends who have watched her grow since she was a tiny infant. It was a special and fun moment. – A moment that made me further realize how many significant moments and milestones have occurred in this wonderland of a space at 1504 N. Fremont since Bubbles Academy's founding by Gregoire and Kristine Klees in 2003.
Thirteen-years later, we are thrilled to carry on the mission of creating a source of community and connection for Chicago families alongside advocating for early childhood arts education and teaching artist development. This inviting space has been an important piece of the welcoming magic of Bubbles Academy.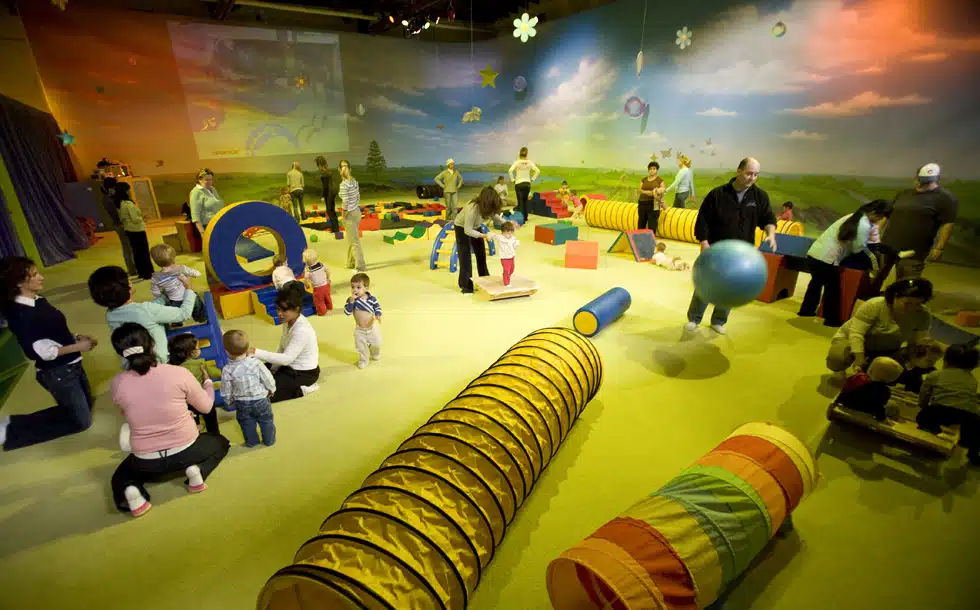 Just as I felt a pang of bittersweet sadness as I watched my daughter leave her babyhood behind, we will miss this beautiful, mural-covered space that has been home to so many first steps, fast friends, messy hands, dancing feet, countless celebrations – and of course, all of the bubbles. 🙂
However, this is just the beginning of an exciting new chapter for Bubbles Academy! We are excited to be moving our programs and team to a beautiful new location, which will be built out to custom-suit our families' and programming needs.
The new Bubbles Academy early childhood arts enrichment center and preschool will be located at 2184 N. Elston. There is ample parking and convenient access for families from Elston, Webster, Armitage and I90/94.
Our last day of operation in our current space will be Thursday, June 30th. – You are invited to join us on the 30th for a fun afternoon of music, open play, photos and Bubbles Academy fun at our We're Moving! – Farewell to Fremont Party. We would love to catch up with as many families as possible at this event, however, space is limited, so please reserve your spot in advance.
We are so grateful for our partner businesses and schools who are supporting us through this transition time! Thank you to Little Beans Café in Lincoln Park and Evanston, the British School of Chicago and the Menomonee Club, where all of our classes will be held while construction is completed. Full details may be found here on our website.
We can't wait to fill you in on the positive changes to come and will look forward to welcoming you and your family into our brand new space at 2184 N. Elston when construction is finished! We recommend joining our Bubbles Academy Members facebook group to stay in the loop on developments and to keep in touch through this transition time.
Thank you for all of your support throughout the years and we will see you soon!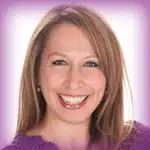 Natalie Monterastelli
Natalie Monterastelli is the Director and Co-Owner of Bubbles Academy, Early Childhood Arts Enrichment Center and Preschool — and proud mom to toddler, Mira! In addition to her work in education, Natalie is an improviser, passionate about creating meaningful learning experiences through the arts.