We are excited to launch our MomBoss Mondays program!
Bubbles Academy is a mom-run-mom-owned business and we are always looking for ways to help support and encourage our fellow small businesses. This is a fun way for us to provide local resources for our families and help you make connections with other women-owned and run businesses.
Meet a new MomBoss each week, in person at Bubbles Academy and learn more about them on our social media. We'll also be featuring periodic giveaways on our social media pages.
MomBoss Monday features:
2019
1/21/2019 – Arielle Ruby, We Thinkers
1/28/2019 – Caroline Tye, Dandelion Art Studio
2/4/2019 – Tania Harbin, Fiesta Pop Studio
2/11/2019 – Kelley Legler, Baby Jack & Co.
2/18/2019 – Meg McMillin, Megmcmillin.com
2/25/2019 – Keewa Nurullah, Kido
3/4/2019 – Sydney Walters, GREYBOY
3/11/2019 – Alison Kedzie, glo skincare
3/18/2019 – Natalie Monterastelli, Bubbles Academy & Whole Child Arts
4/8/2019 – Libby, Chicago Custom Cakes
4/22/2019 – Lindsay Pinchuk, Bump Club and Beyond
4/29/2019 – Katie Blouin, Larken
5/6/2019 – Courtney Stern, Nou Nou
5/13/2019 – Jessie Williams, WE Events
2018
2017
8/7/17 – Kelley Kitley, Author of My Self & owner of Serendipitous Psychotherapy
8/14/17 – Lori Sapio, Lori Sapio Photography
8/21/17 – Courtney Bott, Wise Apple
8/28/17 – Christine Boye, Arbonne Consultant and Labor Support Doula
9/11/17 – Tiana Kubik from TK Photography
9/18/17 – Anna Rae Gilbert Fine Art
9/25/17 – Katherine Gipe Holmes, Gipe Holmes, Legal Services for Families
10/2/17 – Penny Shack, Juice Plus+
10/16/17 – Lale Ketcham, Windy City Bebe
10/23/17 – Jessica Taylor, Diversey Health Center
10/30/17 – Bianca Bueno, Queen Bee Lash Extensions
11/6/17 – Becky Butler, Paper Balloon
11/13/17 – Matura Suksai, MaMeal 
11/20/17 – Amber Casper, Babyganics
11/27/17 –Regina Olech, Snippets Mini-Cuts
12/4/17 – Kunbi Oyedele, Omolaso Designs
12/11/17 — Sarah Davis, Olive. You. Nanny
—
Are you a MomBoss? Or do you know a MomBoss we should feature? Let us know by filling out or sharing this inquiry form.
We'll also be continuing our Community Corner program, so if you don't fit into the "MomBoss" category, but would like to share your products or services with our families, please email us at [email protected] to discuss possibilities.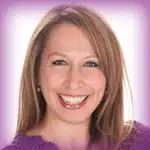 Natalie Monterastelli
We see you and the many hats you wear, MomBosses! Thank you for giving us the opportunity to share your business and stories with our community.
xo, Natalie