Tanya's Holiday Gift Guide: Gifts that Give Back!
With the holidays quickly approaching, I thought it would be great time to share my favorite toys for children under 5! All of these toys can be used to support and promote your child's speech and language development. While the toys are listed by age range, you can most certainly use these toys as your children get older! The way you use the toys may change – that's all! Stay tuned for Part Two: A How-To-Use Guide!
For children under 24 months:
Puzzles: Puzzles are GREAT for vocabulary development, both receptive (identifying) and expressive (labeling).
The doll and accessories are also great for vocabulary. You can target body parts and action words just to name a few. You can also work on positional concepts (e.g. in, on, under). You can add accessories, such as the feeding set or diaper set for even more fun!
Two and Three Year Olds
One of my all-time favorites! Mr. Potato Head is great for teaching body parts, colors and increasing your child's utterance length (perhaps from one word to a two-word phrase, such as "red nose" or "more arm").
Pretend Play Kits or Sets
There are so many play kits and sets to choose from.  They are great for pretend play, pragmatics/social skills, vocabulary, following directions and even asking/answering wh- questions! Target's B Pet Vet Clinic is always a hit! If you have finger parts or other small stuffed animals, you can change up the animals or just include more than the dog and cat that it comes with!
You can use playdough in so many different ways, which means it never gets old! You can work almost all basic concepts such as size, prepositions, color, quantity, etc. It's also great for vocabulary, depending on what set you get (e.g. Meal Makin' Kitchen, Fun Factory, Disney Princess Design-a-Dress, etc.). A great place to start is with the animal duffel bag or add more fun by getting the tool set.
I use my barn and animals with just about every kiddo under 3. It is perfect for working on simple words, such as animal sounds. You can also work on positional concepts and pretend play!  Finding additional animals can be tricky, so I've learned to be creative. I was able to snag some more animals on eBay, but another option is to get bath toys like this set from Buy Buy Baby.
Four and Five Year Olds

It is so important to promote reading readiness skills with your child early on.  These skills include (but are not limited to): identifying letters (uppercase and lowercase), corresponding letters and sounds, understanding that the text has meaning, tracking print when listening to a familiar text being read and re-telling stories. Find books based on your children's interests. The more interested they are, the more engaged they will be!
Board games
Super Why ABC Letter Game
Zingo! (Also available, Zingo! 1-2-3 and Zingo! Sight Words)
Spot It! (There are so many options to choose from!)
One of my favorite things to do with sticker pads is have the child create a scene and then tell me a story! These are perfect for working on sentence formulation/grammar, narrative skills and even following multistep directions.
If you have any questions about your child's speech and language development, or for additional toy recommendations, please contact Tanya Lotzof at (847) 209-5353 or [email protected].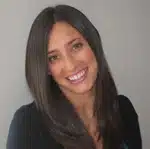 Tanya Lotzof
Tanya Lotzof is a licensed speech-language pathologist who is devoted to making a difference in children's lives. Her primary areas of expertise include expressive/receptive language delays and disorders, articulation and phonological disorders, feeding disorders, Autism Spectrum Disorders and Childhood Apraxia of Speech (CAS). Tanya received a Bachelor's degree in Psychology from the University of Michigan and a Master's degree in Speech and Language Pathology from Northwestern University.