Preschool is an entirely new social context for your child. Not only are they in a room full of their peers, for perhaps the first time, but they are also transferring their caregiving model to their teacher. This requires a whole new level of independence; for your child AND for you!
We want to make sure you are both as prepared as possible to enter this new stage of development, so here are some things that you can do to get your little one ready for preschool! Trust us, your child's teacher will very much appreciate it!
Independence
Work toward getting your preschooler-to-be as independent as possible on these self-care tasks:
Putting on and taking off shoes (and socks!)
Putting on and taking off coat
Washing hands (water, soap, scrub, rinse)
Getting their own tissue and throwing it away
Following a two or three step set of directions ie: "First, clean up the trucks, then come sit down at the table."
Personal Hygiene
Hands and fingers out of mouth and nose (and pants)
Keeping toys etc. out of mouth
Covering sneezes and coughs with inside of the elbow
Proper hand washing after sneezing, coughing or using the bathroom "Water, Soap, Scrub, Rinse"
Phrases to practice
"Help, please!"
"Can I have a turn when you're done?"
"No, thank you.",  "I don't like that", and  "My body is my own." for encouraging consent and verbal vs. physical problem solving
While every preschool may have different requirements for things like potty training before entering preschool, your child will benefit greatly from being as independent as possible with the various self-care tasks that will be needed in their new classroom environment. Remember, the less time your child's teacher has to spend helping with these things, the more time the whole classroom will have to spend on the really important parts of preschool: building empathy, curiosity, confidence and creativity!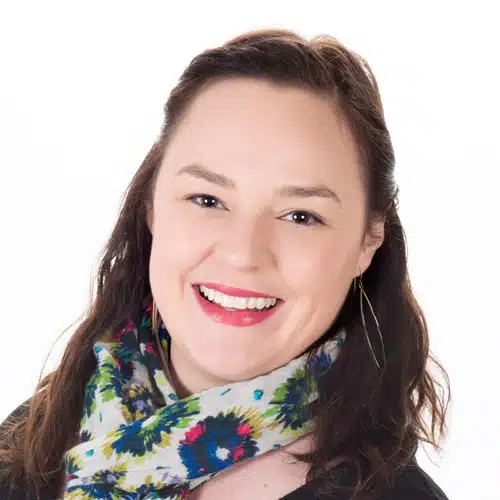 Samantha Perry
Samantha Perry is the Director of Bubbles Academy's Arts-Integrated Preschool Program. She is also the recipient of the Harris Foundation's Scholarship for Excellence in Leadership and received her Master of Science in Child Development with a specialization in Administration at Erikson Institute. The Harris Excellence Scholarships are awarded annually to a select number of students with excellent academic credentials and a demonstrated commitment to the field of early childhood.
Sam is grateful for the opportunity to use both her theatrical expertise, and broad knowledge of needs of young children at Bubbles Academy's arts-integrated preschool program. As an educator, Sam strives to inspire confidence, independence, curiosity and creativity in each of her students every day.