You've taken all the classes, you're looking at all the preschools, maybe even trying to sneak a workout in and it hits you… we've got to work on this Separation thing!  Your big kid looks to you for guidance, emotional support and those most important hugs and snuggles that get them through the day… But how do you send them into the classroom, a new environment or with another trusted adult with the same amount of love and confidence they have with you?!
Well it's a process, as all important things are, that Bubbles is SO ready to help you tackle.  So much of our philosophy centers around child driven experiences as well as child readiness.  To foster a healthy Separation process, both the child AND grownup need to be on the same page,  feel ready for the transition and of course Bubbles is here to provide that gentle loving push for both parties if you're feeling a bit hesitant.
Before starting a new class, starting a new possibly overwhelming activity, or going anywhere that involves being dropped off, start by :
Being transparent, open and communicative
Don't try to trick or lure them into a new situation under false pretenses or with consequences that are outside their realm of understanding. Avoid ultimatums, instead, make this process a conversation.
Acknowledge child's feelings of worry and follow up with statement of confidence in child's ability
"It's ok to feel sad or worried, but you are such a big brave kid who is so good at making new friends. I can't wait for you to tell me about all your new friends you make today."
Establish a safety net… for you and your big kid
"I will be right outside the door in a pink chair waiting for you while you do your big kid class with all of your new friends."  Remind them that there are trusted adults (often teachers they've had before) that will be there if they feel sad, need help or want someone to play with. You can also reassure them with more love language too… "Miss Brittny is here to take care of you just like I take care of you."
Separation is not always immediate, and even if they separate easily in other places, coming to Bubbles, a place they associate with hanging out with their grownups, might be confusing at first.  You can emphasize that "Now you're such a big kid, you get to do a class with just big kids and Miss Brittny!"  We treat each separation process as unique, a team process and of course, gentle.  Some kids might need you in the room for the first part of class, but are fine once the activities start or until the art project.  This is such an exciting and delicate age as they are building physical stamina, honing their emotional language, exercising empathy, and most importantly creating coping skills needed for every school and life experience moving forward. We are asking them to do hard things… like leaving their grownup…but like we always say… kids can do hard things… and the more tools we offer them to succeed, the more resilient they'll become.
Here are some strategies for specifically getting your big kid ready for a "school day" during their Gentle Separation class process:
Talk positively about school at home through role playing school at home
Show the child a video or pictures of their teacher from our website
Being sure not to OVER talk about school if the child seems to be exhibiting signs of worry
Show confidence in dropping your child off, staying positive and supportive and sending those emotional messages to your big kid
If you need to stay in the classroom for part of class, bring a book to disengage from the activities of class. Emphasizing that this class is just for big kids.
Never sneaking out of class- alway say goodbye to foster trust with the child
Getting to Bubbles Academy early to get used to being here and playing
Discussing the schedule of the school day with them and building confidence thru routine. [Check out our Gentle-Separation-Class-Visual-Guide that can help!]
Focusing on favorite parts of class, favorite toy during open choice, a particular song during circle time
During this new big adventure, it's important to stay positive and conversational with your big kid and understanding that this new experience will be overwhelming at times which they may relay as not liking school or never wanting to go back.  Never fear, they will find their stride, and with continued encouragement, will flourish in a school environment!
But for those days when things are particularly tough, consider these coping strategies for dealing with separation anxiety:
Allow child to bring transitional object from home (a lovey, favorite scarf)
Communicate with the teacher what the child likes then try to engage them in high-interest activity
Exude confidence in their abilities to do it! Remind them how brave and strong they are!
Emphasize that grownups always always always come back.
Give them tools to help calm down like big deep breaths, or silly songs to help them feel better, counting down to help calm down.
Bringing a photo of their family to help remind them that you're always thinking of them even if you're not next to them.
Be consistent with their schedule as much a possible; coming the same day & time every week, coming multiple times a week. Visiting Bubbles for other fun activities like Open Play or special events.
We are here to help you and your big kid on this new exciting and overwhelming adventure.  We've wiped all the tears, heard all the cries and successfully separated countless numbers of kids, and we welcome the challenge and excitement of helping to gently separate your as well.  We can do this, together, the Bubbles way!
If you're looking for more of the WHY behind what's happening in our big kids brains and bodies, check out Miss Sam's blog post about secure attachment theory!
After chatting with your classroom teacher, and completing the first two parts of our Preparing for Preschool Program, check in with your child's growth and progress to help assess if they're ready for the next step, here are some Milestones for 24 months-36 months. Keep in mind, every child's progress is varied and unique, just like them!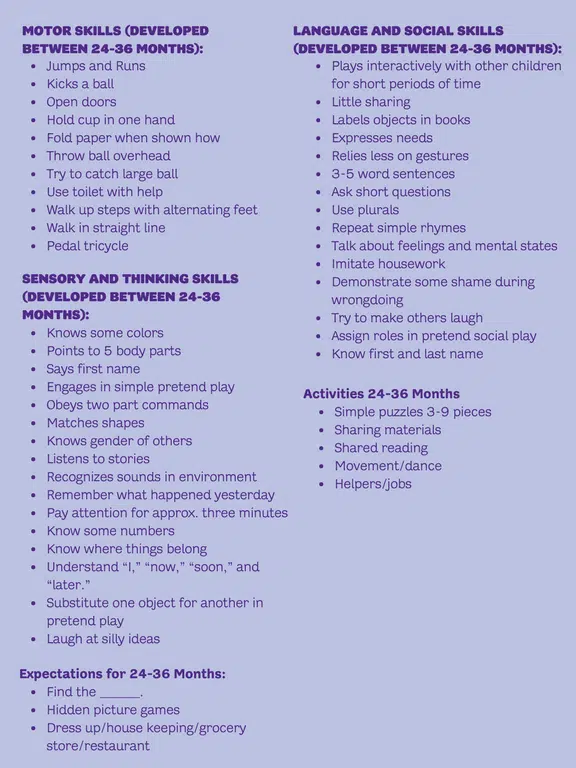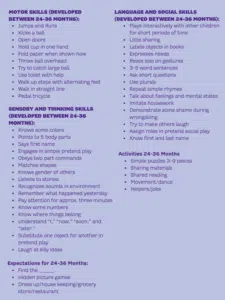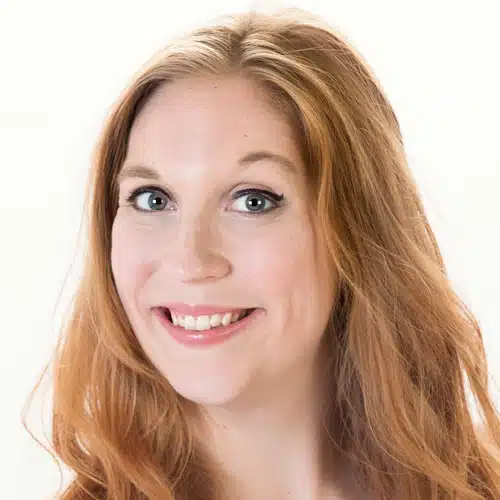 Brittny Congleton
Brittny Congleton, Program Manager & Teaching Artist at Bubbles Academy is a sassy Southern gal from Midway, Kentucky, thrilled to be a part of Bubbles Academy — a place where she feels joyful, goofy and full of life! Studying Drama and Gender Studies at Transylvania University in Lexington, Kentucky prepared her for a versatile career. The road to happiness led Brittny to Chicago in April 2010 to pursue her love of musical improvisation.
She attended Second City Training Center, and currently plays at iO Theatre, collaborates with others in the sketch and clowning community a
nd writes her own original material. Brittny is a company member with Chicago Kids Company, a children's theatre that develops musical fairytales with a twist! She is grateful to have creative outlets in which she has the opportunity to generate young smiles and never has to "grow up" completely.