What is a grown-up supposed to do when they need to take a phone call, make a meal… or just needs a BREAK? "Busy bins" can be a great not-screen-time solution to give your child independent play options that can also facilitate speech and language growth!
What are Busy Bins?
Busy bins are any kind of container that has toys or activities not always readily available to your child. That way the toys/activities are new and interesting and "special" for busy bin time. These don't have to be brand new items that you buy; you can try rotating out some of your child's favorite toys/activities and holding them back for about a week so that when they are reintroduced in your bin, they're LIKE new.
What should I include in a Busy Bin?
Busy bins are not the same for all age groups. Think about items that may keep your child interested and engaged and include them in your bin. It is also good to incorporate sensory items like a touch and feel book, a squishy ball or dinosaur toy, playdough or slime.
I have a few categories of bins ready to go in my closet for that dreaded pre-dinner hour when I need to get dinner on the table but my boys are craving entertainment. A bin of Mr. Potato Heads, Magnet Tiles, Legos, Puzzles, watercolor painting (relatively mess-free!), cutting and taping activities, and playdough. My kids don't have these toys out all the time so, when I need something to entertain them that isn't me or the TV, I pull one out.
The Benefits of Unstructured Play
Remember, it is OK for even your youngest child to have a break where they aren't being entertained by you or the TV. Some unstructured play where they just have to figure it out for themselves is beneficial to your child for higher level thinking like problem solving and for building a vibrant imagination!  Who knows, navigating boredom may even result in some new kinds of communication. If something is not available for them they will have to learn how to ask for it. Initially, they may get frustrated but by teaching them the right tools on how to show their wants and needs, they will become better communicators. This is a speech and language strategy called milieu teaching. This strategy is all about manipulating the environment or setting it up so that your child needs to use speech, sounds, or even gestures to indicate their wants and needs.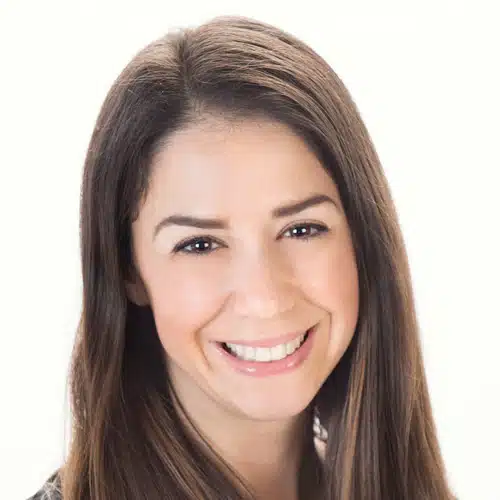 Katie Dimond
Katie Dimond is the founder and director of Dimond Therapy and Tutoring, offering therapy services to kids from birth through high school at Bubbles Academy and in the Chicago area. Katie, mom of 2, is a dedicated, experienced, and licensed speech and language pathologist. She has been practicing since 2008 and has extensive experience treating children with speech and language delays and disorders. She received her Bachelor's degree in Speech and hearing Science at the University of Illinois in 2006 and received her Master's degree in Communication Science and Disorders from Saint Louis University in 2008. Katie is a certified speech and language pathologist in the state of Illinois, a member of the American Speech-Language and Hearing Association, and owns Crossroads Speech Therapy in Chicago.