We're right there with you, Chicago!
Bubbles Academy is in high agreement with the City of Chicago when it comes to investing in the Arts to enrich our community and future.
Last year, the City of Chicago's Department of Cultural Affairs and Special Events unveiled the first Chicago Cultural Plan in 25 years. Now, in its first stages of implementation, this plan outlines feedback gathered from thousands of Chicagoans, under the direction of Mayor Rahm Emanuel and the Commissioner of the Chicago Department of Cultural Affairs and Special Events, Michelle T. Boone.  Based on collective response, Ten Top Priorities were determined.
The first and second priorities of the Cultural Plan align precisely with two key elements of our mission at Bubbles Academy. We are passionate about the role that each of these priorities play in enriching the lives of our families and maintaining a vibrant community!
#1: Foster arts education and lifelong learning
"Each child has only one chance at a good education, and every single one of our students deserves the best we can provide. By working together we can make sure our students attend the most innovative and creative school district in the nation."  — Mayor Rahm Emanuel
Arts education and lifelong learning go hand in hand. There are endless possibilities for expression and exploration through art, which lead to curiosity. Curiosity encourages intrinsic motivation toward learning. This is why arts integration is at the heart of our curriculum.
Children at Bubbles Academy learn through music, art, movement and drama. These various arts disciplines offer a fun and accessible way to develop their cognitive, social, and motor abilities, while engaging in sensory exploration and eventually, creative expression. Click here to learn more about research-based outcomes of arts education in early childhood.
In addition to our work at our facility in Lincoln Park, Bubbles Academy is thrilled to be a community-based arts partner for Chicago Public and Private Schools, offering in and after school arts programming.
#2: Attract and retain artists and creative professionals
"Chicago's strongest cultural asset is its people. Artists offer bold creative expression, innovative models of interpretation, and new content across all cultural disciplines." – Chicago Cultural Plan
Bubbles Academy teachers are all early childhood professionals and practicing artists who set the stage for a creative and playful introduction to early learning. The skills they are able to naturally impart through music, art, drama and dance lay the foundation for so-called, non-cognitive or "soft skills" such as empathy, self-regulation and resilience. 
When hiring, Bubbles Academy specifically seeks artists, as their abilities and sensibilities provide the perfect skills to connect and engage our students. We also strive to support artists through meaningful and flexible employment so that they may exercise their talents in the classroom and continue to develop their professional, personal and artistic goals. The "ecosystem" at Bubbles Academy thrives on positive first encounters with the arts and learning — and our teachers are best able to provide that when they are creatively fulfilled.
Thank you for being a part of the community of families here at Bubbles Academy. By supporting our mission, you also enrich individual artists' lives and improve the city of Chicago by supporting the Arts!
In future posts, I'll further explore non-cognitive skills, the economic impact of investing in early childhood arts education, and offer a glimpse into the artistic lives of our teaching artists. Share your input about Chicago's Cultural Plan and questions below & with us on Twitter @BubblesAcademy @MonterastEllis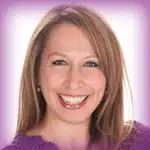 Natalie Monterastelli
Natalie Monterastelli, Executive Director of Bubbles Academy, has a deep passion for Arts Education. It's what inspired her move from New York City to Chicago, serving as Education Director for Victory Gardens Theatre and director for Beacon & Skyline Theatre Companies. She is also founder of Class Act, an Educational Theatre company based in her hometown of Champaign, IL. Natalie now steers the creative mission and team members of Bubbles Academy.