Whether you are looking for some cool new toys for the upcoming holiday season, or searching for ways to beat the chilly weather blues, Bubbles Academy has got you covered. Here are my top picks for toys that will make your little ones happy and keep their brains growing!
Have a Ball
Maybe your baby is still too young to catch or even roll a ball, but you can always introduce sensory balls as a way to develop other crucial developmental skills. Practicing color identification, dexterity and texture recognition are just a few ways that balls can be used to help a child's mind blossom!
1. SPLURGE: Ballyhoo by B. toys
2. SAVE: Knobby Balls
Ages: 6 months+. Price: about $5 for a set of 5. Where to find them: Amazon.com.
Music Time
Little ones love to clap and move to music! Let them make their own kind of music with these great, baby-friendly options. Musical instruments will encourage your baby to explore sound, recognize vibrant colors and perform hand-eye coordination as they bang, jingle and shake to their own special tunes.
3. SPLURGE: Band in a Box by Melissa and Doug
4. SAVE: 4 Piece Baby Band by Hohner® Kids
5. IN-BETWEEN: Parum Pum Pum by B. toys
Baby Builders
Constructing a tall tower takes innovation, and in the process of building with blocks, the mind grows sturdy too. Budding engineers and architects will have a blast with a classic — wooden blocks. They will utilize those very important spatial reasoning skills to design and then demolish their structures.
6. SPLURGE: Magnetic Wooden Building Blocks by Tegu
Ages: 15 months+. Price: up to $155. Where to find it: Tegu.com.
7. SAVE: 100-piece Wood Block Set by Melissa and Doug
Independent Learners  
Toddlers love to show you what they know. You can encourage this emerging independence with "put-and-take" toys! These allow your child to be involved in a process: put something in and take it back out. Then begin again! Watch them beam as they take the reigns in multi-step, active play.
8. SPLURGE: Singing Tree Marble Run
9. SAVE: Explore and Grow Busy Ball Popper by Playskool
Step by Step
Babies learn best when they have a chance to move and engage with the world around them. With a little help from "walk and ride" toys, your baby can hone in on balance skills and gross-motor development. By engaging those independent instincts, even up-and-coming walkers can confidently toddle along with the best of them!
10. SPLURGE: yBike by Pewi
Ages: 12 months+. Price: about $65. Where to find it: ybikeusa.com.
11. SAVE: Step Start Walk n' Ride by Playskool
Awesome developmental toys like these can be found almost anywhere toys are sold. When searching for that play item that is the perfect combination of fun and educational, remember to keep your baby's interests in mind.
Kids learn best through the art of play. So, as long as they are engaged and having fun, they are on the right track. Look out for some of these toys and many more during Open Play and in the classrooms at Bubbles Academy!
Share your favorite toy picks with us @BubblesAcademy!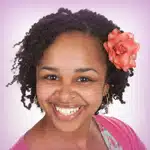 Natalie Dowdell is Bubbles Academy's Sibling Care & Open Play Coordinator. She is a Spelman College graduate with a bachelor of the arts in both child development and early childhood education. 
Trackbacks/Pingbacks
Keep Playtime (and Development) Going: A Place to Play! Part 2 by Becca Drew | SMRT – […] For insight on what toys for at-home are both fun and are positive towards a child's development, check out…