The Bubbles Academy gift guide is here! Our thoughtfully curated selection of retail items features local mom-owned businesses with products that Ignite Wonder for ages 0-5. Check out the selection of fun gift items below by age – all available online and at Bubbles at 900 N. Michigan!
Build a bundle: Pair your gift selection below with a Bubbles Academy class card, valid for any dollar amount of your choosing to be used on any class or event.
>> Purchase a gift card
Gifts by Age
Gifts for Expecting Parents or New Parents
Celebrate the soon-to-be or new parent in your life with sweet sentiments and the cutest parent gear!

Gifts for a New Baby
Make tummy time more fun with these favorites!

Gifts for 1 year olds
Multiple areas of your little one's brain light up as they have fun making music and developing fine motor skills with rhythm instruments!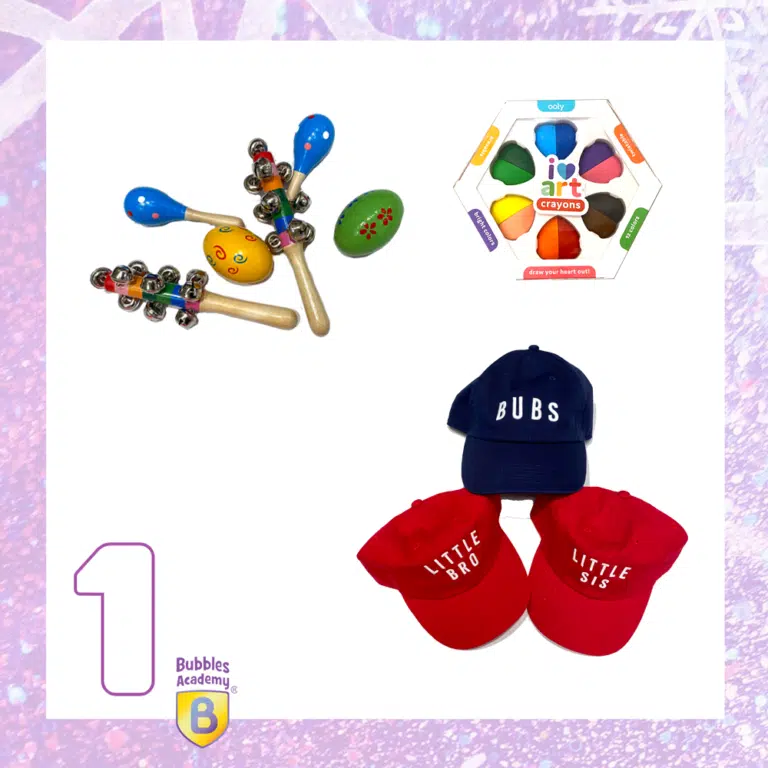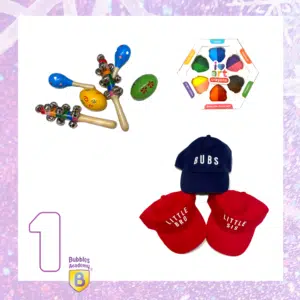 Gifts for 2 year olds
For toddlers on the go – movement props and taste-safe art supplies for a balanced sensory diet!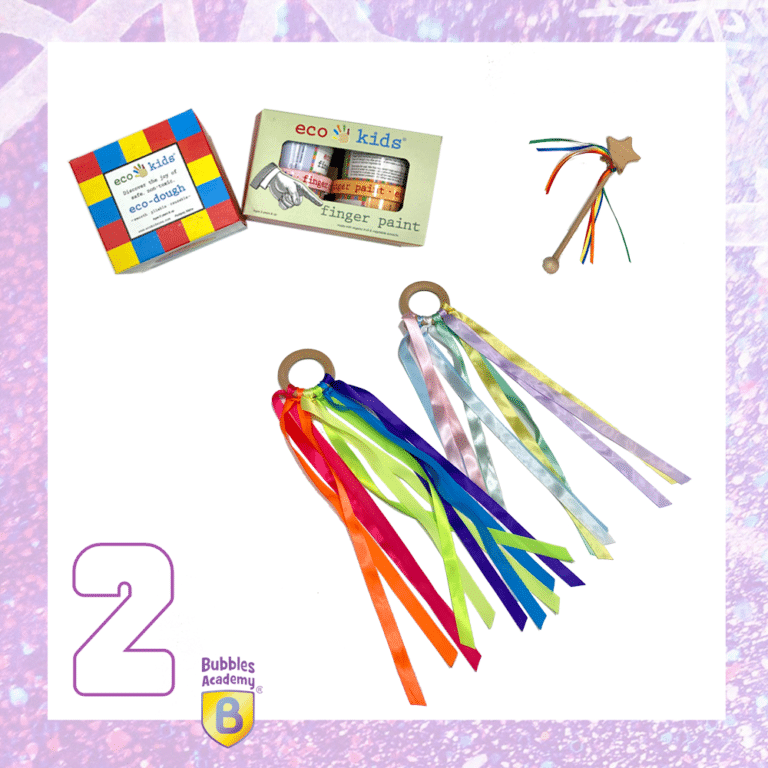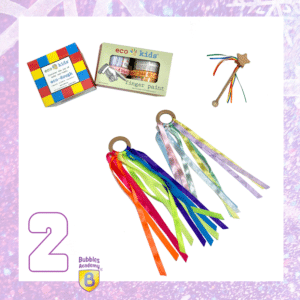 Gifts for 3 year olds
Nurture preschooler's growing imaginations!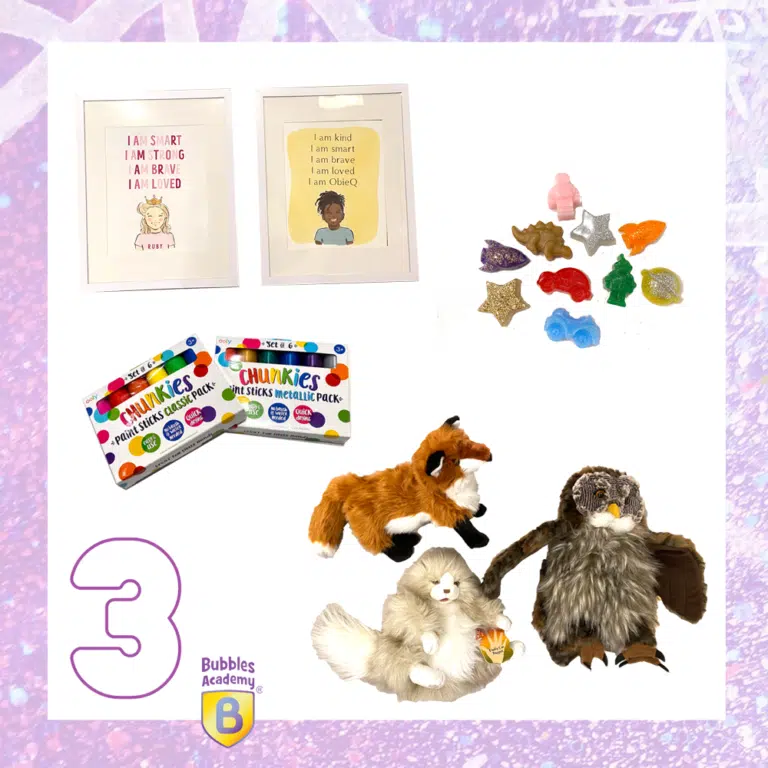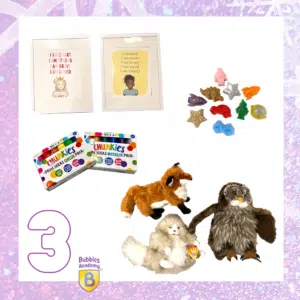 Gifts for 4 year olds
Capture your kiddos' curiosity with child-led ways for them to grow and explore!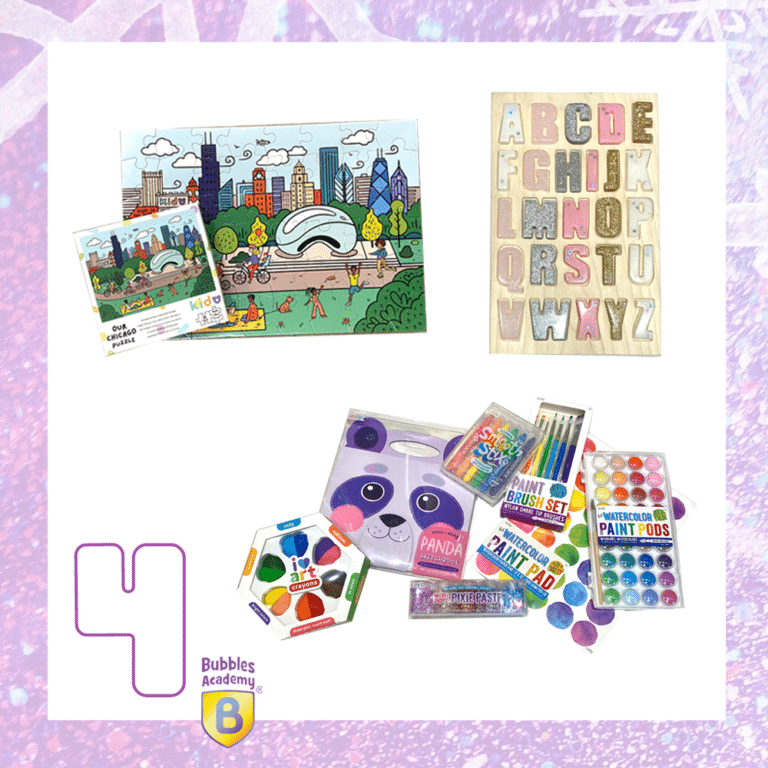 Gifts for 5 year olds
Celebrate kindergarteners' creativity and individuality with diverse books and immersive activities!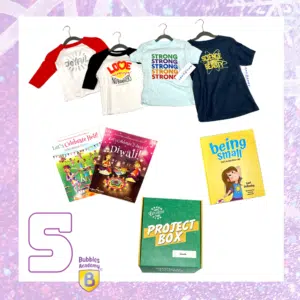 Wishing you all a lovely holiday season full of wonder!
– The Bubbles Academy Team