We all know how music can affect our lives. It can cheer us up, make us think, get us moving, or calm us down. This applies even more so to our children! Science has proven that music fosters the brain development that helps our kids reach milestones; it improves their ability to understand emotion, language, and connection. It strengthens memories. It creates culture and community.
During these chaotic times, music can become not just important, but essential in keeping our children learning, growing, and enjoying their time while stuck at home. Sometimes it's difficult to know where to start and it's easy to get burnt out from doing the same things over and over.
We recently shared a list of ways to bring the family together through music with our friends at Bump Club and Beyond.
One of our favorite ideas from the list (other than joining us in a virtual music class!) is…
Learn about your musical heritage
The world of music is so big, and we have access to it in ways people could never have dreamed about! Introduce your kids to the music you listened to growing up. Call grandma and talk about the music she listened to growing up.  Put on music from your history, culture, heritage language. Tell stories that go with these songs. Learn old popular dances. Find other media, like movie musicals and music videos, that feature some of these songs.
Music can feel so personal, but is a way of keeping all of us together. When it's not possible to be together in the same room, music can be the connection we need.
Check out the full list of ideas we shared with Bump Club & Beyond here!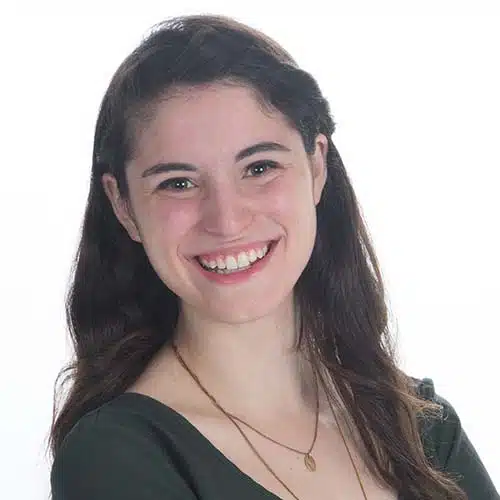 Amelia Bell
Amelia's been moving and grooving from day one. Her parents once told her that as a child she "wasn't content until she could walk on her own." Walking quickly turned into dancing, and she's never stopped. Originally from Houston, Texas, Amelia spent her childhood trying to do anything she considered "artistic" until finally finding her passion in theatre and dance. She graduated from Northwestern University where she was a Theatre major, Dance minor, and graduated with a certificate in Music Theatre.
Working at Bubbles is a dream come true! The mixture of imagination, adventure, art, and music is perfect for Miss Amelia's energetic and creative spirit. She has been working with young children since she was a teenager, and loves the opportunity Bubbles gives to combine her love of children with her love of the arts. When not working, she can be found on stage performing, teaching herself how to play musical instruments, and baking treats for friends!