What is more important to children's development: the process or the product of art making?
This answer can be complicated because BOTH can be important to creating healthy individuals however, to help children develop their Creative Confidence FIRST focus on the process.
Process Art Making is an open-ended and self-driven art experience that focuses on understanding, creating, and exploring different kinds of materials, tools, and techniques. In a process driven and open-ended art making activity there are NOT step-by-step instructions, create anything!
Children engage in process art because they are self-motivated to create because of the sensory, emotional, and playful experience art provides them. Children start out exploring the art materials to better understand and interact with their world, gain independence, develop fine motor skills, foster self-confidence and in time, children will begin to value the product but, in the meantime, LET THEM CREATE!
Key Factors
DON'T be afraid of mess
Allow for the exploration of LOTS of materials
DON'T worry about "What is it?"
There isn't a right or wrong way to create/make something
Hang up the child's work for display – they will feel proud
Caroline Tye teaches Sensory Art: Babies at Bubbles Academy on Tuesday afternoons. Babies can benefit from the expressive, exploratory and sensory nature of the visual arts. In class, babies and caregivers are guided through sensory base art activity stations. These sensory art stations are designed to enhance your baby's physical, social, emotional and cognitive development through the creative process.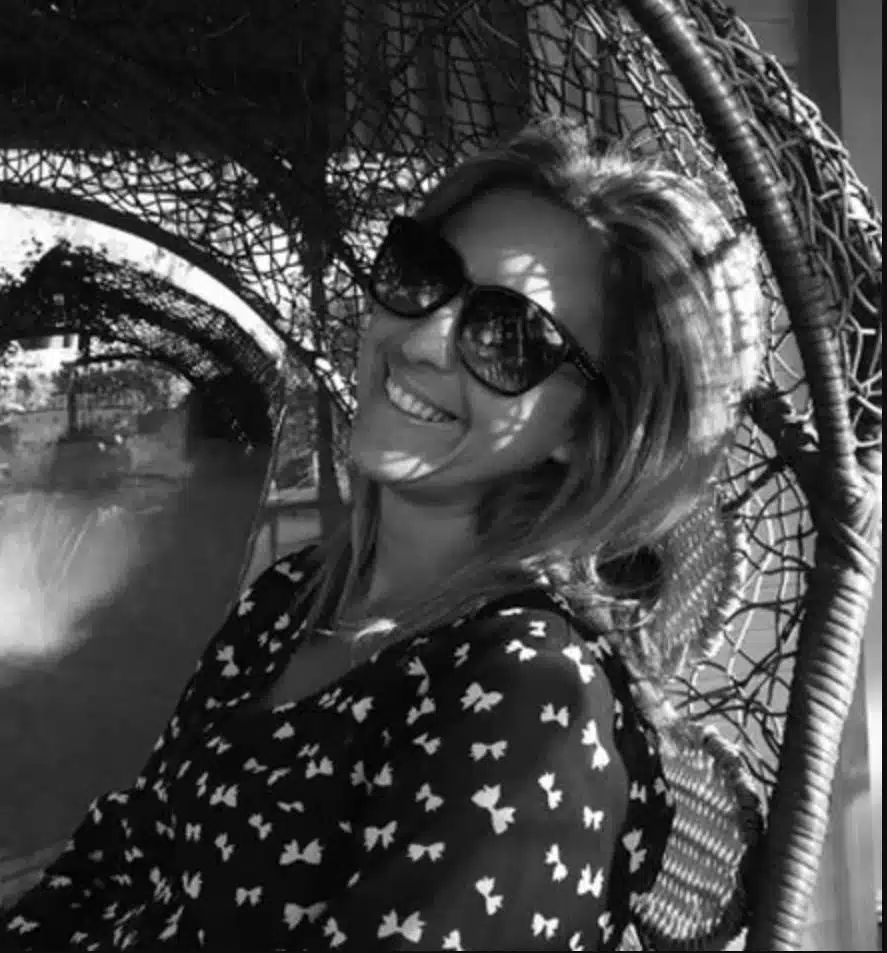 Caroline Tye
Caroline Tye is a Licensed Clinical Professional Counselor and a registered board-certified art therapist. She is also an artist, educator and the owner of Dandelion Art Studio. She received a Bachelor's Degree in Art Education from Illinois College, however her passionate beliefs in the power of creativity lead her to discover the certificate art therapy program at Northwestern University. She completed the program, but wanted to continue to further her knowledge. She obtained a Master's in Art Therapy with an emphasis in Counseling at Mount Mary University. Her philosophy and belief is that art and creativity can promote growth, healing and transformation.
Caroline is dedicated to working with children, adolescents and young adults. She believes that it is important that people of all ages feel seen and heard.  Caroline has worked in various settings with young people as a preschool teacher, camp director, art educator and art therapist. Currently, she works at her art-based art therapy private practice and as an art therapist at a therapeutic day school. Caroline uses the creative process and her therapeutic skills to work with children and adolescents who are diagnosed with a range of mental illnesses and behavioral issues. She brings an enthusiastic, passionate, and a nurturing approach to all of her clients and students.