Big News!
Our mission to ignite wonder and compassion comes to life with each family we're able to welcome into Bubbles Academy. We are passionate about creating spaces for curiosity and community to blossom and that makes sharing this news even more joyful.
We can't wait to welcome you to our first location outside of the City of Chicago:
Bubbles Academy Highland Park!
Many of you may already know and love this location on 1st Street. We have moved into the former, WeOrbit play space in downtown Highland Park! When WeOrbit founder and owner, Audrey Niazi, shared that after five years of growing their family business, she and her partner Ali were ready to move on to new ventures, we knew that we had found the perfect space to expand Bubbles Academy. We are honored to continue the thoughtful care and playful space Audrey initiated when she conceptualized and built WeOrbit.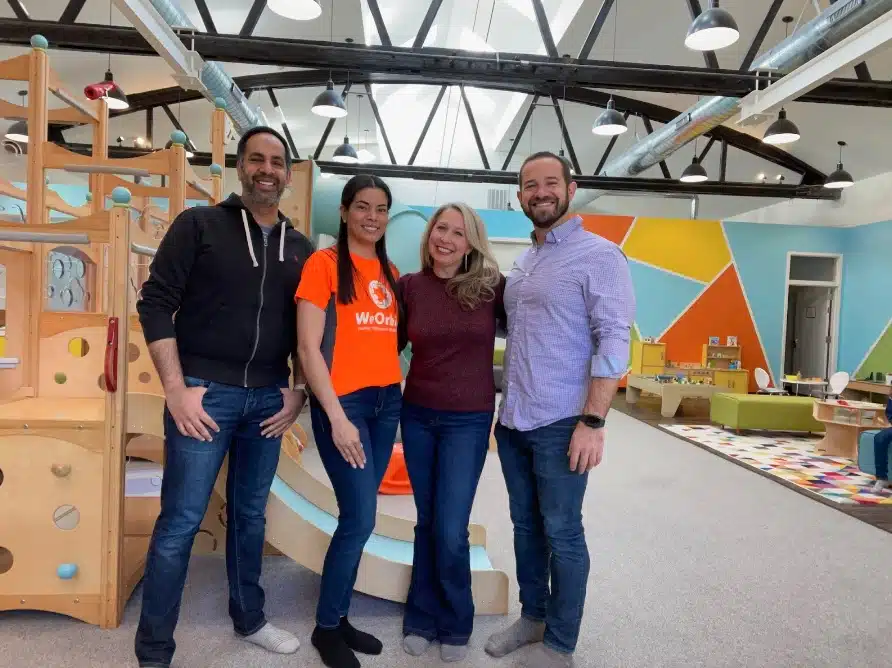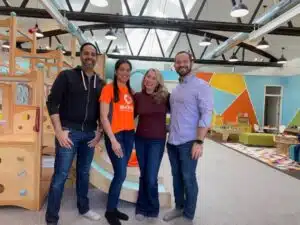 (Pictured: Ali Niazi – WeOrbit COO, Audrey Niazi – WeOrbit Founder, Natalie Monterastelli – Bubbles Academy Co-Owner, Andy Shlensky – Bubbles Academy Co-Owner)
We are thrilled to bring Bubbles Academy classes, open play, celebrations and more to life in this bright and beautiful space.
Another reason this is the right time and place for this expansion is that we have found the perfect person to lead its development. Cara Turner and her family have been amazing fixtures in the Bubbles Academy community from the time their daughter was a newborn, all the way through Bubbles Academy Preschool graduation. Now, Cara will use her many talents to lead this transition into Highland Park as our site manager!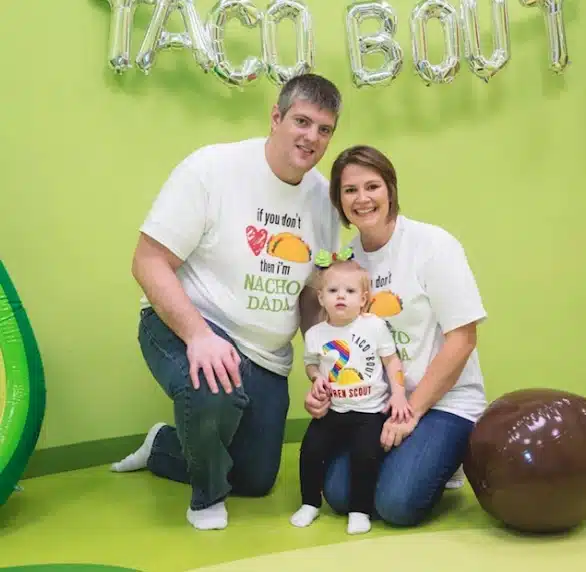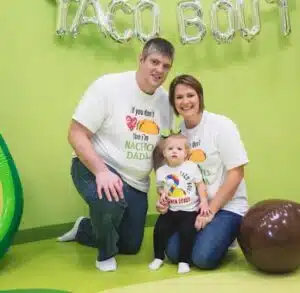 (Pictured: Joe, Cara and Wren Turner)
We can't wait to share this next chapter with your family, starting in January!
Join us for:
Are you interested in joining the Bubbles Academy Highland Park team? Connect with us.