Beautiful Oops! is a lovely representation of all the ways our mistakes, missteps and misunderstandings may turn into something more. It is a bright, whimsical and charmingly illustrated book of coffee spills, paint dribbles, crumpled paper and smudges turned into opportunities to create, devise and explore.
This book is a wonderful way to teach children (and remind adults) that a mistake or a failure is "an opportunity to make something beautiful!" This line of thinking is so important, especially as our students and teachers continue to be faced with the pressures of standardized testing, black and white answers and assessments. A recent article in The Atlantic talks about the academic pressure hoisted upon students as early as preschool. Fears about "school readiness" have permeated play and art-based programs. Recess, art and music have been swapped for "seat work" and vocabulary. Students are conditioned to think there are black and white answers to questions – very clear yes's and no's. Life described in multiple-choice bubbles.
Meanwhile, as many schools are feeling top-down pressure to raise test scores, research demonstrates that when it comes to predicting life-long success, other factors may outweigh academic knowledge. Nobel Prize-winning economics professor, James Heckman, emphasizes the importance of non-cognitive skills such as persistence, curiosity and motivation, but how can teachers best foster those traits in students?
Art. Drama. Music. Play. Story. Open-ended materials – and space to make mistakes.
Art comes from seeing beyond the literal, to externally express the internal. We're told to think outside the box, but rarely are we taught how.
Thank you to Barney Saltzberg for this visual representation of resilience, creativity and reinvention in Beautiful Oops! You never know where a spill, chance meeting or so-called, mistake, may lead.
To learn more or to pick up your copy, visit Volumes Bookcafe and look for the Bubbles Academy Children's Book Recommendation of the month!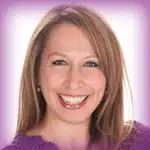 Natalie Monterastelli
Natalie Monterastelli is the Executive Director and Co-Owner of Bubbles Academy. She is passionate about incorporating the skills of improvisation and arts education in daily life, teaching artist development and providing resources for parents and children in Chicago and beyond.