Amy Cahill is co-founder of the organization More Than Milk. Her mission is to provide Moms with an avenue for personal growth, inspiration, and social giving. By engaging Moms with deserving charities, More Than Milk provides organizations with heightened community awareness, financial support, and energetic, talented volunteers.
Bubbles Academy is very excited to support More Than Milk and Bump Club and Beyond with their 3rd Annual Holiday Gift Drive!
Families are welcome to drop toys for ages 3-6 and small gifts for moms at Bubbles Academy through December 6th and at BCBasics Bootcamp event on December 9th.
Amy Cahill and her family have been coming to Bubbles Academy for almost two years and she is a regular guest presenter in our infant class — Bubble Newborns. I asked Amy Cahill to share a bit more about herself and her mission.
What is your background? Did philanthropy and service play a role in your early life?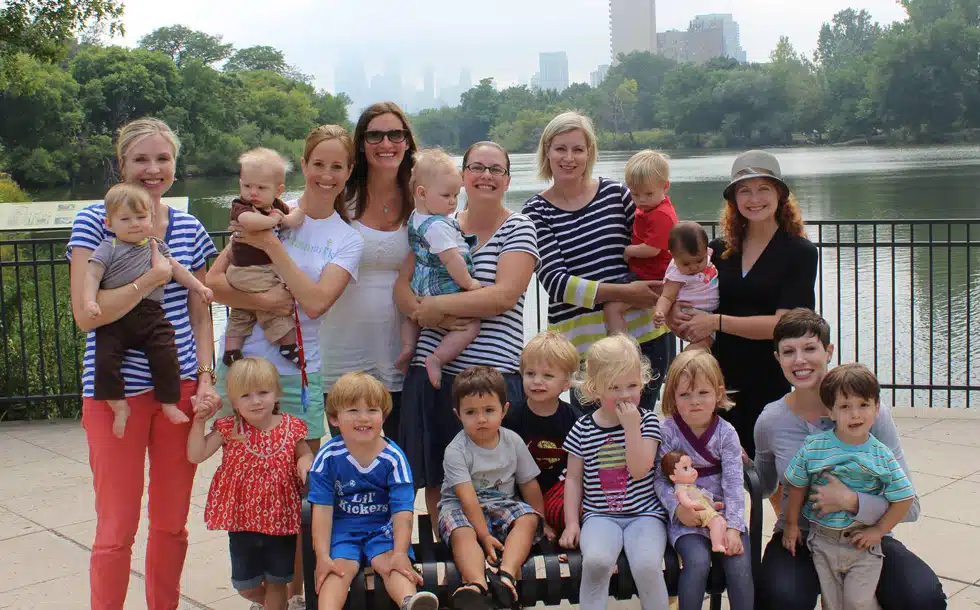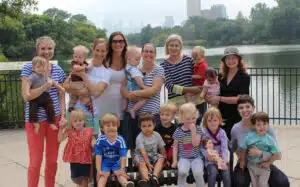 Volunteering has been very important to me as long as I can remember. Philanthropy has been a common thread throughout my life that keeps me inspired, grounded, and thankful. Volunteering in urban schools inspired me to leave my career as a business consultant to become a math teacher in Chicago Public Schools. After my first son was born, More Than Milk turned from an idea into a reality, and it is now over 2 years old.
Do you have any advice for parents about how to talk to their children about giving back?

With my oldest son, I talk about helping others and making other people smile.
Asking questions like, "How can we help our friend/teacher/sibling/elderly person today?" or "What could we do to make grandma/friend smile?" will eventually translate into helping others outside their immediate networks.
Parent modeling is also extremely important. We can talk about helping others, but our children are going to model our behaviors. Think about simple things you can do that your child can emulate: hold the door for strangers, pick up liter, and exaggerate pleases & thank you's, etc.
The holidays are a perfect opportunity to engage young children in giving back.
Take your toddler shopping for a toy for another child. I tell my son that some children don't have as many toys as he does, so we need to pick out something "really cool" to make another kid happy.
Or buy two little items (ball, animal figurine, etc.) and give one to your child and ask them what they should do with the extra item. This can prompt a discussion about giving to others and making others happy.
At a young age, it's about planting the seeds of helping others without getting something in return.
Could you tell us a little about New Mom's, Inc. and why you chose them as the recipient of More Than Milk's gift drive?
New Moms, Inc. is an organization dedicated to equipping struggling, impoverished adolescent parents and their children with the personal and career-readiness tools to permanently change their life stories from chronic dependence on society to economic independence and family stability. Most participants come to New Moms with nothing but a baby in their arms and a trash bag full of their belongings.
70% are victims of domestic or sexual abuse. 80% have dropped out of school, and 100% live in extreme poverty (200% or more below the poverty threshold). Most have never witnessed a healthy parent-child relationship. Women come to New Moms with a desire to become good parents, but with little concept of what that might entail.
The Illinois repeat pregnancy rate for teen mothers is 24%. At New Moms, the rate has averaged 3.95% over the past 3 years.
The impact of New Mom's Inc. is truly transformational and incredibly inspiring. I have had the privilege of meeting various participants and am continuously impressed by their dedication to building a brighter future for their children. The More Than Milk community of moms understands the challenges all moms face and is drawn to helping moms who have additional obstacles to overcome.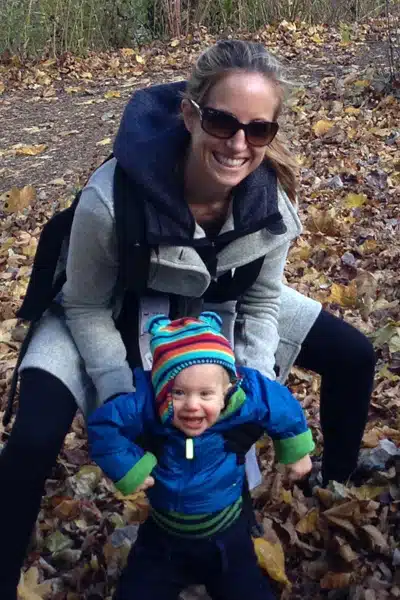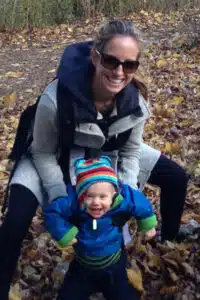 I know it's a tall order, but do you have any advice for parents looking to find balance in their life, juggling a little one (or more), work, health and service?
For me it's about appreciating the little wins in each facet of my life. I might not get a complete workout in, but I'll run to the park or I'll find a strategy that works to get my 3-year-old to put his shoes on by himself … the little wins! With little accomplishments in each area, I can achieve a small sense of balance.
Chicago has so many great resources for helping families navigating the juggling act. I recommend connecting with other families through Bump Club and Beyond, NPN, Bubbles Academy, More than Milk, or any other family focused organization. Sharing  struggles and accomplishments with other parents makes everything seem more manageable.
What's at the top of your reading list right now?
Speaking of balance, my reading list is very unbalanced (very child-centric). I'm currently reviewing Love and Logic Magic for Early Childhood by Jim Fay and Charles Fay (my 3-year-old is requiring some good love and logic these days). I'm excited to read How to Talk so Kids will Listen and Listen so Kids will Talk by Adele Faber & Elaine Mazlish.
Do you have a go-to meal for family dinners?
Right now we are really into spaghetti squash with pasta sauce – easy and delicious!  We also do a lot of burritos since Max will eat spoonfuls of salsa and beans!
What do you do to relax and unwind?
I love going to Dailey Method classes, running with my husband and my boys in the stroller, and to be honest, Bubbles' classes help me unwind because they bring so much joy to my boys! Their smiles and laughter in each class help me relax and keep everything in perspective.
What are your favorite and least favorite things about living in Chicago?
I love having almost everything we need within walking distance, having endless parks & kids' activities at our disposal, and meeting so many people with an entrepreneurial, creative, and passionate spirit. I also am so grateful for all the wonderful moms I have met through More Than Milk. Traffic & street parking are my greatest Chicago frustrations.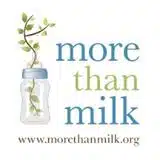 What are you and your boys looking forward to in the New Year?
Max is pumped for Art + Music: Family class in January. Ever since our trial class, he keeps asking about Miss Becca and the art class!
Our thanks to Amy Cahill for taking the time to share with us and for being an inspiring Bubbles Academy Mom!
We invite you to bring in an unwrapped toy for More Than Milk's gift drive through December 6th. Thank you for your tremendous support.
If you would like to nominate a parent or caregiver to be a Featured Family on Bubbles Academy's blog, please contact us!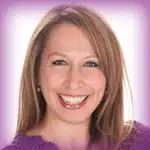 Natalie Monterastelli
Natalie Monterastelli, Executive Director of Bubbles Academy, has a deep passion for Arts Education. It's what inspired her move to Chicago, serving as Education Director for Victory Gardens Theatre and director for Beacon & Skyline Theatre Companies. She is also founder of Class Act, an Educational Theatre company based in her hometown of Champaign, IL. Through Class Act, Natalie developed creative curriculum for all ages and led the drama and creative movement programming within schools.
Connect with Natalie @MonterastEllis